1. Lyrian (chocolate and white parti girl) X Echo (orange sable boy)...due end of May/early June. HAD BABIES 5/29/08. We have 3 little girls born...1a.Chocolate sable(?) female with a white chest and white back toes; 1b. Black female with a full white chest, belly and front legs; 1c. Red sable female, black mask, white chest and toes. 1b. black female with white is available $500. She is TINY and is ready for a pet home! Pics posted!
Kyra- black with white female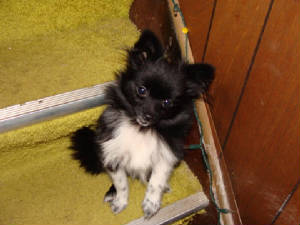 LyrianXEcho: AVAILABLE
2. Amber (orange with white chest/belly) X Echo (orange sable male): had 2 little boys on 10/07/08. 2a. orange with white chest/belly/feet male and 2b. very small and typey red sable male. AVAILABLE NOW! $350 for 2a./$450 for 2b.
Elmo & Ace- males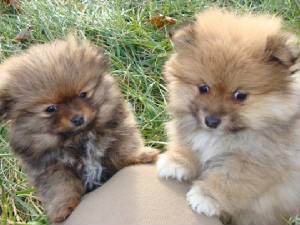 Amber X Echo Litter: AVAILABLE
3. Lura (chocolate girl) X Tristan (wolf sable boy)...HAD 2 baby GIRLS on 11/10/08; 3a. tiny solid black female and 3b. sable female. Both will be available...$400. Will be available in early January 2009..accepting deposits now!
Sable and Black Females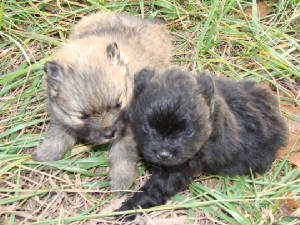 Lura X Tristan Litter- Will be AVAILABLE
4. TinkerBelle(orange and white parti) X Tristan (wolf sable): had 2 girls and 1 boy on 11/16/08! 4a. little very dark sable girl(will be small!) 4b. mostly white orange or orange sable parti boy and 4c. orange/orange sable and white parti girl (retained). Puppies will be available early January 2009. Asking $450 on 4a. female and $500 on 4b. male.